In biogas plants, the gas generated during anaerobic fermentation is stored inside variable volume membranes which have the function of storing the biogas itself in order to stabilize the flow to the cogenerator in the event of a change in production. 
Biogas Engineering has developed an innovative solution for the storage of biogas, which consists in the installation of low pressure cylindrical pressostatic accumulators (gasometers). 
These gasometers can be installed on the digester slab or on the ground according to the customer's needs. 
In addition to installing our pressostatic gasometers, we are also able to install the classic gasometric dome, according to the customer's needs as can be seen in our Green Heart systems and in our other creations.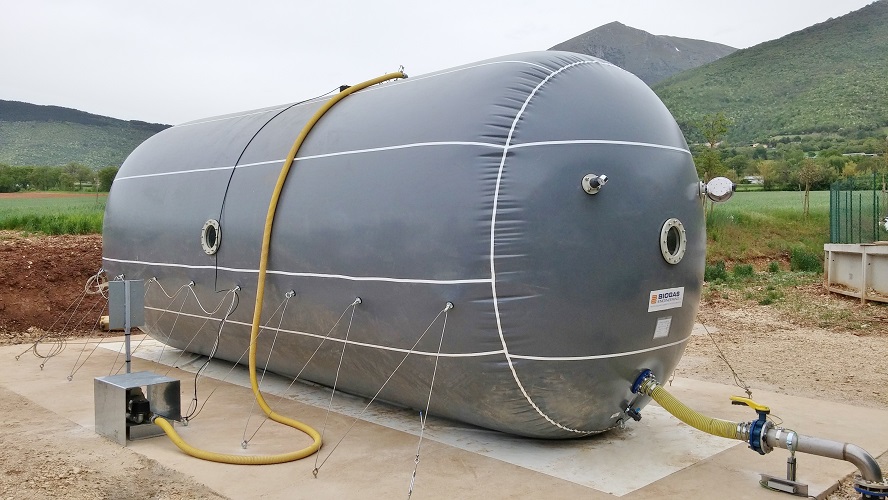 Advantages, why install it:
"Biogas Engineering is able to adapt to every customer need"